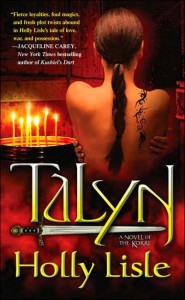 I've been absent, as you may know, because my computer's mainboard died, and I've been busy with a new software contract, and our only working car stopped working, and then my computer's hard drive died. (Yes, I'm getting tired of it all.) As a result, I hadn't had have much time to write over part of June and the whole of July, and I truly missed writing. (But that's another blog post.) I also didn't have time to read, and I missed it, too. Now that life is returning to kinda-normal, I've finished reading Truffles by the Sea, which I loved, and A Time to Tell.
One of the beneficial side-effects of the software contract, of course, is that I have the money to do something I've wanted to for some time: an Internet-wide book give-away. I'm in the process of contacting numerous book bloggers, asking each if she'd like to give away a copy of one of my books. I can mail the books to the winners, but I need bloggers to host the giveaways and choose the winners. I don't know that I'll ever do a giveaway of this scale ever again. If you'd like to be included, please contact me and let me know.
For my next read, I long for a story that I'll adore. That means something by Holly Lisle. Specifically, Talyn. I've left this book of hers sitting on my shelf for far too long, just because I haven't gotten around to reading it. "Not your average fantasy book," according to Robin Hobb. This book should've been an order of magnitude more popular than Twilight, were it not for Sturgeon's Law. A book with as rough a birth as any book gets. An epic story born of an epic concept that was years in the making. According to Holly, "the best world I'd ever built, with the best cultures, the best people, and the best stories in my career." I've just begun reading Talyn, but from the very first pages, this book effuses inspiration.
Enough gushing. Now onto the teaser. Today's teaser, from page 49 (randomly selected by Random.org) of Talyn:
"Next time, flip him on his back, jump on top of him, ride him like a good horse…"

"Me lead him?" Pada was scandalized; her reply was bright orange, sharp as hedgehog quills.
Teaser Tuesdays is a weekly bookish meme, hosted by MizB of Should Be Reading. Anyone can play along! Just follow the directions at the "Teaser Tuesdays" post.
-TimK