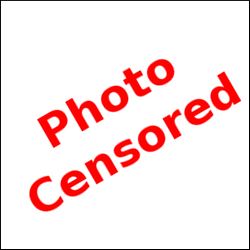 I'm about to do something in extremely poor taste; and I'm going to explain to you the reason why; and I'm not going to apologize. And you're going to understand. And more than that, you're also going to support me.
You see, while 9/11 for most other people holds memories of dread and of grief, for me, it holds memories of hope and of joy. Because September 11 is my wedding anniversary.
Margaret and I married each other on the afternoon of September 11, 1993. That means, this Friday, we will had been married 16 years. Not a milestone, but significant enough to keep us on the dance floor long after all those young whippersnappers have been driven off, leaving us to dance with the 20-years-ers, 30-years-ers, 40-years-ers, and… Well, you get the point.
And we're not the only couple who was married on September 11. As they say:
Married in September's golden glow,
Smooth and serene your life will go.
I personally know at least one other couple who was married on September 11. And couples are still getting married on September 11. And they, like Margaret and I, we all have to look to that day—not as an example of what to fear—but as an example of love, of what our lives ought to be.
Why September 11 is a special day for me
For me, September 11 is all about going through the struggle and arriving on the other side, having prospered and found joy. Because before I met my bride, I had spent 10 long, arduous years looking for love, and only finding pain. And then the secret finally clicked, and I changed the way I was looking for love, and I finally found it. The switch was almost magical. I know that sounds too good to be true, and indeed I thought it was at the time. My biggest problem was getting out of the way and just letting it happen. I was like Cinderella, except that I kept arguing with my fairy godmother that there was no way a pair of glass slippers would ever get me to the ball.
Old habits die hard, but they all died a permanent death, when I said, "I do."
That's why September 11 is a special day for me, because it represents for me a new life of love and companionship. And that's why I refuse to let the terrorists rob it from me.
Let me put it this way: We were husband and wife years before the date had anything to do with terrorism. And long after the twin towers have been relegated to a footnote in classroom history textbooks—and I know it's hard to imagine that day could ever come, but we're already seeing signs of its approach. That's why, long after the terrorists have been all but forgotten, Margaret and I will still be celebrating our marriage on that day.
We had 9/11 first. We have dibs! Bad things happen somewhere in the world every day, and I refuse to give up the celebration that day represents for Margaret and me. Because we have dibs. So the terrorists will just have to find another day of the year for their thing.
And that leads me into the tasteless thing I'm going to do.
I'm going to ask you to join with us in celebrating our marriage.
And it even gets more tasteless than that.
I've pulled out from my library a number of inspirational books, romantic books, and books about relationships. And I want to give them away with copies of my true love story, Love through the Eyes of an Idiot, because that's they whole point of the day: the struggle I went through and the joy and love I found.
So starting on September 11 and for as long as supplies last, anyone who orders Love through the Eyes of an Idiot from my online store, for the standard price of $7.97 + S&H, can also choose one of these free-bonus books to go along with it. They're all in "very good" or "like new" condition, and I'll be posting a full list soon. But for now, here's a sampling:
The Romance Factor by Alan Loy McGinnis – The bestselling author of The Friendship Factor looks at romantic love and finds that it isn't something you happen upon or fall into—it is something you create. This is one of the books that I read during my own spiritual awakening (chapter 9 of the Love-Idiot book), and that now I wish I had read more closely at the time, because it held solutions for the problems I was facing.

100 Ways to Live a Happy and Successful Life: Overcoming Depression by Frank B. Minirth, Paul D. Meier, and States V. Skipper – 3 Christian counselors list 100 specific ways to combat depression, leaning heavily on the advice and comfort of the scriptures. Having gone through and overcome my own baptism of major depression, it now amazes me that this book was in my library all along, and I never cracked it open, had completely forgotten it was there. Because the advice contained in this book are exactly the sorts of things I finally did to win the battle over my own depression.

Self-Esteem: Gift from God by Ruth McRoberts Ward – Drawing from her experience as a marriage and family counselor, Ruth Ward challenges you to discover your uniqueness and begin to enjoy who you are, whether you're an extrovert or an introvert. Introversion, she says, is a gift, not a personality flaw. This point particularly resonated with me, because I'm very much introverted, and I remember enjoying and being uplifted by this book.
Also…
Healing for Damaged Emotions: Recovering from the Memories That Cause Our Pain by David A. Seamands

Loving Each Other: The Challenge of Human Relationships, the #1 bestseller by Leo F. Buscaglia, Ph.D.

Addicted to Love: Recovering from Unhealthy Dependencies in Romance, Relationships & Sex by Stephen Arterburn

Joshua and the Children, national bestselling inspirational novel by Joseph F. Girzone – This is the sequel to his bestselling novel Joshua, my copy of which was borrowed and never returned.

… and numerous others.
You see, this Friday is a celebratory day for me. And frankly, I'm feeling happy just talking about it.
To be continued tomorrow, as the date counts down…
Subscribe to this blog (via RSS or email), because then you'll get the next post, tomorrow, in which I list all the books I'm giving away in for my wedding anniversary. Plus an extra something I haven't revealed yet.