(Adapted from "The Fallacy of Success" by G.K. Chesterton.)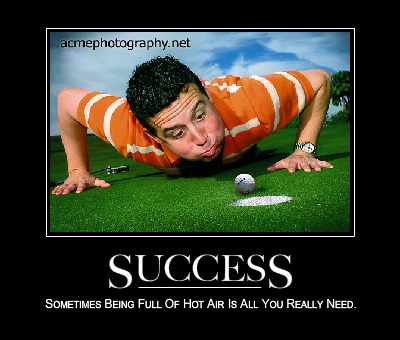 One of the most pressing issues of the members of today's generation is what they should do with their lives. In generations of old, social and family pressures kept people in line. You took up the same occupation as your father before you, or else you'd become a heretic. You married and raised children like your mother before you, or else you'd become an old maid. But today, the whole world is before you, too many options, and it can get rather confusing.
This is especially true for the young woman of today, who can literally do anything she wants to, and sometimes she feels as though she must in fact do everything—succeed in a career, become rich and famous, and manage a family, including a useless, good-for-nothing slob of a husband, all in her spare time.
Don't get me wrong; it's not necessarily easier for young men, just different. Both sexes come to adulthood with dreams and ambitions, but with no means to achieve them other than focus, hard work, and perseverance, which is boring, difficult, and boring, respectively.
This state of affairs has given renewed rise to a class of books, which I honestly think may be the silliest man has ever known. They are more exciting than the most explicit romances, more far-fetched than the most absurd science-fiction, and more boring than the dullest religious tome. But romances are at least about love (or at least about sex). And science-fiction is at least about science (or at least someone's conception of it). And religious tomes are at least about religion. But these other books are about nothing. Or rather, they are about SUCCESS.
In every bookstore, you can find shelves and shelves of books telling people how to succeed. They're usually categorized as "inspirational" or "motivational," or sometimes under "business." They are books showing people how to succeed in everything (though they are authored by people who cannot even succeed in writing books).
Of course, there is no such thing as SUCCESS. Or to look at it differently, everything is a "success," every last thing. If a thing is successful, that means it exists. A millionaire has succeeded at making a million dollars. A donkey has succeeded in being a donkey. Any live man has succeeded in living, and any dead man has succeeded in passing away.
But despite the useless logic of SUCCESS, I admit that SUCCESS writers probably mean "success in obtaining money or achieving your life goals." They claim to tell the ordinary reader the secrets of how he can succeed in his career: how, if he's a contractor, he can get in on the next Big Dig; how, if he's a stockbroker, he can get rich trading stocks. They also say they'll show him how, if he's a grocery store clerk, he can become the next Tiger Woods; how, if he's a blogger, he can become the next Stephen King; and how, if he's a German Jew, he can become African-American.
People who buy these books have a moral—if not legal—right to ask for their money back. Nobody would dare put out a book about electrical engineering that literally told you nothing about current and wires, but did enable you to electrocute yourself. Or a cookbook that showed that its author does not know the difference between crème brûlée and ramen noodles. Yet our modern stores are full of books about SUCCESS and successful people, which literally contain no concrete ideas and little meaning.
If a book about SUCCESS, for instance, talked about winning the high jump, it would go something like: "You have to have a clear aim, a goal. You have to want to jump higher than anyone else. Envision jumping higher. Let go of your feeble feelings of mercy for the other competitors, because they can only prevent you from trying to do your best. Remember that a competition in jumping is supposed to be competitive. Remember that the loser will lose, and you don't want that to be you!" That's the kind of thing the book would say, and very useful it would be, no doubt, to read out in a low and tense voice to an athlete just about to try the high jump. (NOT!)
In any occupation, there are two ways to succeed. One is by doing well. The other is by cheating. If you're trying to win the high jump, either jump higher than everyone else, or else find some way to bribe the judges. If you want to succeed at poker, either be a good poker player, or play with marked cards. Now, you may want a book about jumping, in order to help you hone your technique. You may want a book about playing poker. You may even want a book about cheating at poker. But you cannot want a book about SUCCESS. You may want to jump or play cards, but you cannot want to read wandering statements about how jumping is jumping, or that games are won by winners.
Suppose that the SUCCESS writer talked about playing poker. His top advice would be: "When you're seated at the table, you must never permit your opponent to win the game. You must have courage and determination and go in yourself and win! We no longer live in days of fantasy and superstition; we now live in the days of science. And modern science has proven that in any game where two are playing, if one does not win, the other will!" This stirring prose is all, of course, very… er… stirring. But if I were playing poker, I would rather have some decent little book which told me how to bluff.
-TimK
Did you enjoy this post? Why not leave a comment below and continue the conversation, or subscribe to my feed and get articles like this delivered automatically to your feed reader.