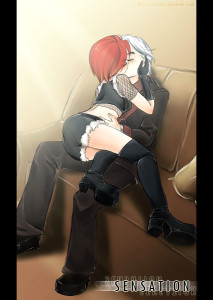 I disagree with many other Christians about sex.
Firstly, I think God wants us to be happy and prosperous. He created us to enjoy the world and our existence in it. And sex is part of that existence. To turn a phrase, sex was made for man, not man for sex.
Sex should be fun, and it should always be fun. If sex isn't fun, you're not doing it right. Sex should never be dangerous, shameful, painful, scary, dramatic— unless of course you add a little drama just for fun.
I want you to find all the excitement and joy in sex that I have, and much more.
But you may find it hard to sort out sexual issues, because we now live in a complex, diverse society, with ever more options. I believe this is a good thing, because ever more options means you have ever more power to control your own destiny, and find a life that makes you happy. But it also makes sex more difficult, because you have to understand more different techniques and technologies, and wrestle with more sexual issues.
Read the rest of this entry »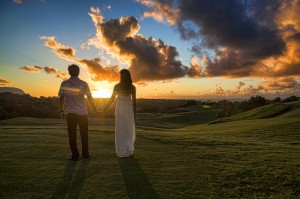 About halfway through the film Broken English:
"What are you thinking?"
Nora is laying her head back on Julian's chest. The bath suds cover their nakedness. His arms intertwine with hers and wrap around her torso. He waits for a response, but she simply stares into space from behind blank eyes.
"Hey." He splashes some water on her.
They have just made passionate love, and they were happy. She was happy. And if her pattern holds, the happiness will soon reach its abrupt end.
Read the rest of this entry »
Nothing like taking a hike with someone you love, during the first sunny days of Spring. And that's what I and my Beloved did this past Monday. It was the first time we had visited Lowell-Dracut-Tyngsboro State Forest. But since we've moved to the Merrimack Valley, it's now a 10 minute car ride down a country backroad. So we spent Easter Monday morning together, and enjoyed each other's company.
I managed to get one photo. The LDT Forest (as I like to call it, for short) is more than 15% wetlands. Here's a view of (I think) Spruce Swamp, from the north.
Read the rest of this entry »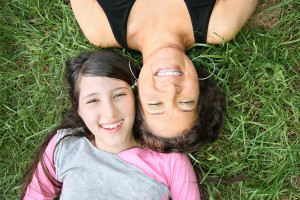 (No post yesterday, because I was still on Easter vacation. So I thought now might be a good time to start sifting through the backlog of cool quotes I've been collecting.)
We often perceive single-parent families as abnormal, dysfunctional, deficient, dirty, indecent, cursed, doomed to failure. But it doesn't have to be that way.
In the words of Pamela Slim, "As the child of an amazing single mom, I can say wholeheartedly that a home filled with love is not broken. By definition, it is whole, powerful and holy."
The reality is more complicated than our prejudices. Life is complicated, and this is not an exception to life.
Check out Pam's latest book, Body of Work: Finding the Thread That Ties Your Story Together.
-TimK
Tomorrow is a very special Sabbath, Shabbat Pesach. I spent almost two whole days this week wrestling over which songs to play in service. I probably overdid it, yes.
As a result, however, this is my excuse for a Friday post this week.
The three best things about being a Gentile living in a Jewish home at Passover:
Buffalo chicken and blue cheese dressing on matzah.
Liverwurst-matzah sandwich (with mustard).
Bacon, lettuce, tomato, and matzah.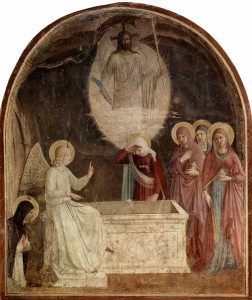 Today is the first day of the omer. Actually, it began last night.
Beginning with the second day of Passover, Jews begin counting the days. For 7 weeks they count, 49 days. This is called "Counting the Omer," laid out in Leviticus 23:15-17. The omer was a measure of grain, an offering of thanksgiving for the freedom of Pesach. On the second day of Pesach, an omer of barley was brought to the Temple as an offering. The counting culminates with day 50, which is the holiday of Shavuot, the Festival of Weeks, the holiday of Pentecost. Shavuot is a like a Hebrew Thanksgiving, and on this day, two loaves made of wheat were offered in the Temple. Jews don't go to the Temple today, because there is no Temple right now; but they still offer prayers and thanksgiving to God for all that he's given us. Many decorate their homes and synagogues with greens and flowers, to remember the harvest. Some stay up all night studying Torah. And they read the Ten Commandments in the morning service.
Read the rest of this entry »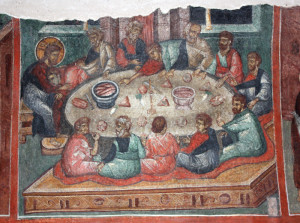 "I have earnestly desired to eat this Pesach meal with you before I suffer."
Tonight begins the first night of Passover, of Pesach, the Jewish holiday of remembrance and living-out the Israelite escape from Egypt. It is a holiday of questions, of upheaval, of chaos, of suffering and deliverance. And for Christians, also the beginning of a significant spiritual change.
Read the rest of this entry »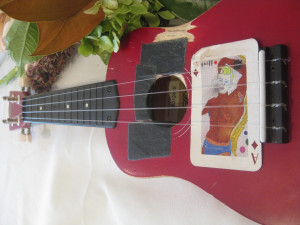 According to Jake Shimabukuro, "It's the instrument of peace, because if everyone played the ukulele, this world would be a much happier place."
He said that at TED in February 2010, in the performance that kicks off today's concert.
And then he set out to prove it by playing Queen's "Bohemian Rhapsody," the whole thing, solo, on his ukulele.
Read the rest of this entry »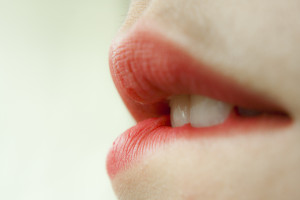 (This is part 3 in my series on 1 Corinthians 5. Click here to read from the beginning.)
Most of us probably imagine the first swingers as 1960's hippies in a free-love commune. But in fact, it started earlier than that, in World War II. Christopher Ryan explains:
It seems that the original modern American swingers were crew-cut World War II air force pilots and their wives. Like elite warriors everywhere, these "top guns" often developed strong bonds with one another, perhaps because they suffered the highest casualty rate of any branch of the military. According to journalist Terry Gould, "key parties," like those later dramatized in the 1997 film The Ice Storm, originated on these military bases in the 1940s, where elite pilots and their wives intermingled sexually with one another before the men flew off toward Japanese antiaircraft fire…

Joan and Dwight Dixon explained to Gould that these warriors and their wives "shared each other as a kind of tribal bonding ritual, with a tacit understanding that the two thirds of husbands who survived would look after the widows."
I'm going to do something silly, anachronistic, and completely improbable. I'm going to retell the Story of the Corinthian Stepmother in these terms.
Read the rest of this entry »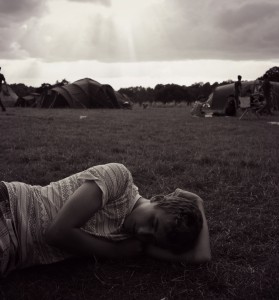 The Talmud tells this story (in Berachot 60b):
Rabbi Akiva was once going along the road and he came to a certain town and looked for lodgings. But everywhere he went, he was refused.
He sighed and said, "Whatever the All-Merciful does is for good."
So because he couldn't find a place to stay in the town, he traveled out of town, into an open field, and camped out there.
Read the rest of this entry »