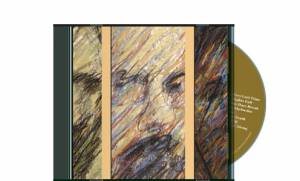 Portraits is a new indie album by artist and musician, and my friend, Lawrence Strauss, and his kick-butt folk guitar. His tunes are folksy, story-oriented, with a healthy dash of Messianic Jewish spirituality thrown in. And having seen him perform, personally, I was impressed with the artistic quality of these tracks.
You can stream the album for free on his site, or shop for individual MP3 tracks (or the whole downloadable album). He's also released a limited-edition autographed CD.
Here are some audio clips:
"Avinu Shebashamayim" (the Lord's Prayer)
As you can hear, not exactly over-produced. But if you like this sort of music, the album definitely worth a listen.
(Here's the streaming link again.)
-TimK