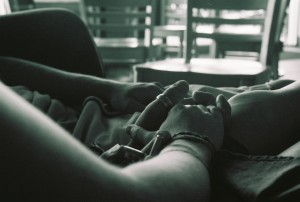 (This is part 5—and the last part in a while—in the series, "What I Want My Teenage Daughters to Know about Sex." Click here to read it from the beginning.)
We pick up this week with more myths about sex and relationships, especially that part about relationships.
Read the rest of this entry »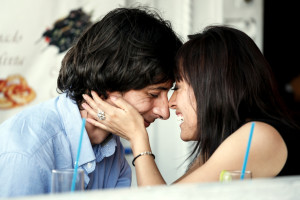 (This is part 4 in my series, "What I Want My Teenage Daughters to Know about Sex." Click here to read it from the beginning.)
In the words of psychologist David Ley, "many of our beliefs about sexuality have been based on myths and subjective fears."
Indeed, numerous myths about sex and relationships persistently circulate in religion and pop culture, and you've been exposed to both.
Here are some of the more significant myths that I've culled from my research. Unfortunately, it's a very long list. I apologize for that, but I didn't make up these myths; I'm just answering them. I've divided this list up into two parts. Next week, I'll run part 2. Today, I want to start with this interesting tidbit, which almost sounds plausible…
Read the rest of this entry »
"Re had been riding her dirt bike without a helmet, accelerating too fast, when she lost control and ran headlong into a tree. She had been killed instantly. And I had been out, almost losing my virginity, when the call had come in."
That last sentence is a lie.
When I originally wrote it, I did not mean it to be a lie. I did not believe it was a lie. But now, with the benefit of hindsight, I believe I was misleading you.
In Love through the Eyes of an Idiot, I tell the story of my whirlwind affair with Tracy (not her real name). If you read that story, you might get the sense that she was a sex-crazed, skin-deep, mixed-up slut, who would have destroyed my life if I had let her get too close. The truth is that I probably would have destroyed her life, had she let me get too close.
I'm still a little sad that she did not.
Read the rest of this entry »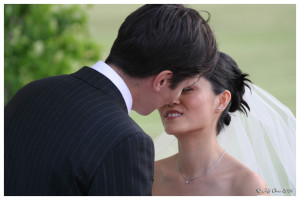 (This is part 3 in my series, "What I Want My Teenage Daughters to Know about Sex." Click here to read it from the beginning.)
Yes, you heard me right: Getting married has nothing to do with getting pregnant, and getting pregnant has only a passing connection to sex.
You might think then that I want you to have wanton intercourse with boys far and wide. And it is true that some people do just that. And some of them say they're happy with that lifestyle. And I believe them. (Many of them also say that they're unhappy about the way society demonizes them— but more about that next week.)
But that's not exactly what I said. What I said was: much of what society has told you about marriage and teen pregnancy is misinformation, and I don't want you to rely on it.
However, sex does go along with marriage.
Read the rest of this entry »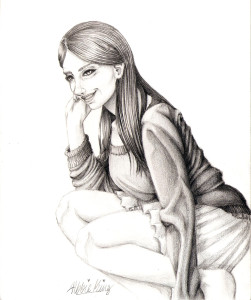 Almost 5 years ago, I posted some of my Little One Abbie's artwork. Now that she's a full-fledged high-schooler, calling her "Little One" feels a little creepy, and reminds me too much of Lwaxana Troi. (But I still sometimes do it anyway.)
Anyhoo, in the intervening years, she's been posting lots of stuff on her page at DeviantArt. And so I figured it was time for an update. And so I sorted through some of her latest stuff, and picked out some of my favorites, and asked if that would be okay with her. And it was. And so here it is.
Read the rest of this entry »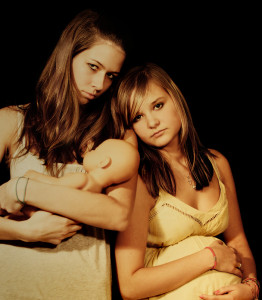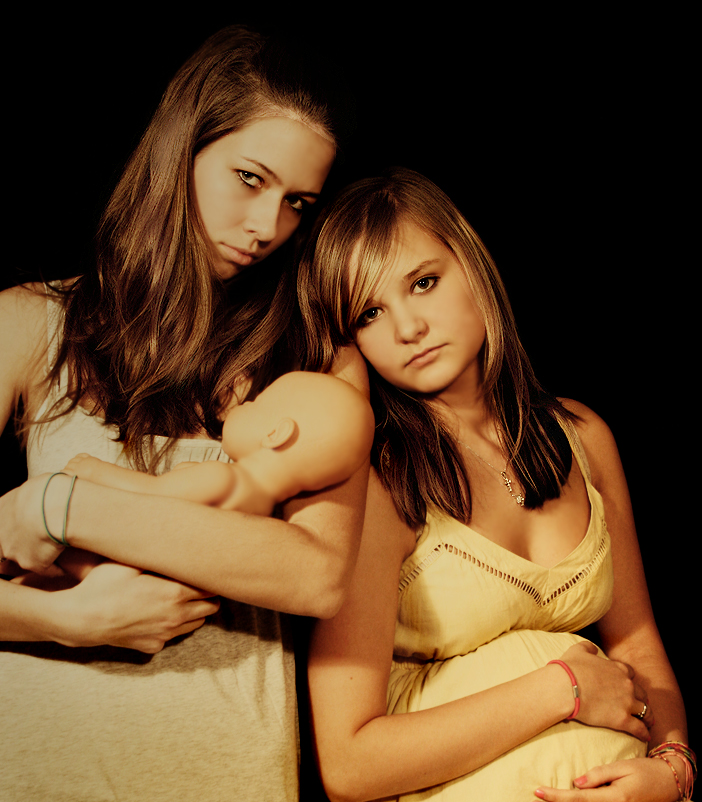 (This is part 2 in my series, "What I Want My Teenage Daughters to Know about Sex." Click here to read it from the beginning.)
There's a story that continues to permeate even modern society. If you have sex, you might get pregnant, and that would be a disaster. After you get married—or in some versions of the story, after you're an "adult"—then it's okay to have sex.
(This is just one of the stories we tell about sex, and I'll be going into other sex myths in another blog post.)
There's obviously a kernel of truth in the story. But this story oversimplifies the truth so badly that you almost can't even see it buried within the mythology. And so when you do get married, or become an "adult," you'll probably have no idea how to think about sex and to protect yourself from sexual risks.
Read the rest of this entry »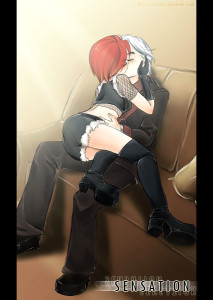 I disagree with many other Christians about sex.
Firstly, I think God wants us to be happy and prosperous. He created us to enjoy the world and our existence in it. And sex is part of that existence. To turn a phrase, sex was made for man, not man for sex.
Sex should be fun, and it should always be fun. If sex isn't fun, you're not doing it right. Sex should never be dangerous, shameful, painful, scary, dramatic— unless of course you add a little drama just for fun.
I want you to find all the excitement and joy in sex that I have, and much more.
But you may find it hard to sort out sexual issues, because we now live in a complex, diverse society, with ever more options. I believe this is a good thing, because ever more options means you have ever more power to control your own destiny, and find a life that makes you happy. But it also makes sex more difficult, because you have to understand more different techniques and technologies, and wrestle with more sexual issues.
Read the rest of this entry »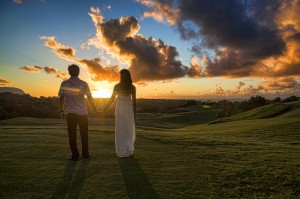 About halfway through the film Broken English:
"What are you thinking?"
Nora is laying her head back on Julian's chest. The bath suds cover their nakedness. His arms intertwine with hers and wrap around her torso. He waits for a response, but she simply stares into space from behind blank eyes.
"Hey." He splashes some water on her.
They have just made passionate love, and they were happy. She was happy. And if her pattern holds, the happiness will soon reach its abrupt end.
Read the rest of this entry »
Nothing like taking a hike with someone you love, during the first sunny days of Spring. And that's what I and my Beloved did this past Monday. It was the first time we had visited Lowell-Dracut-Tyngsboro State Forest. But since we've moved to the Merrimack Valley, it's now a 10 minute car ride down a country backroad. So we spent Easter Monday morning together, and enjoyed each other's company.
I managed to get one photo. The LDT Forest (as I like to call it, for short) is more than 15% wetlands. Here's a view of (I think) Spruce Swamp, from the north.
Read the rest of this entry »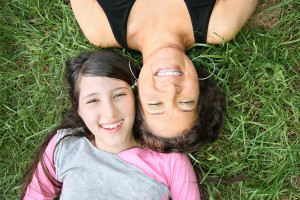 (No post yesterday, because I was still on Easter vacation. So I thought now might be a good time to start sifting through the backlog of cool quotes I've been collecting.)
We often perceive single-parent families as abnormal, dysfunctional, deficient, dirty, indecent, cursed, doomed to failure. But it doesn't have to be that way.
In the words of Pamela Slim, "As the child of an amazing single mom, I can say wholeheartedly that a home filled with love is not broken. By definition, it is whole, powerful and holy."
The reality is more complicated than our prejudices. Life is complicated, and this is not an exception to life.
Check out Pam's latest book, Body of Work: Finding the Thread That Ties Your Story Together.
-TimK