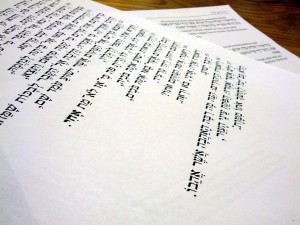 This coming Sabbath service at our synagogue, I'm doing one of the Torah readings, from the Gospels, the first part of John chapter 11.
You may notice two funny things in that sentence. Firstly, as part of our Torah service, we don't only read the standard parshah from the Torah (the first five books: Genesis, Exodus, Leviticus, Numbers, Deuteronomy) and the corresponding reading from the Haftarah (a selection of readings from the Prophets). We also read a passage from the Besorah, that is, the Gospels, following the Chayei Yeshua reading cycle ("Life of Yeshua" reading cycle).
Read the rest of this entry »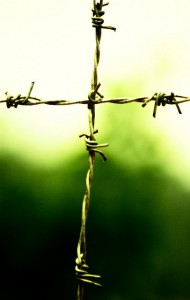 Around this time of year, I'm invariably reminded of the line Tony Campolo popularized: It's Friday, but Sunday's coming. Because Good Friday is the day we remember the Crucifixion; and Easter Sunday, the Resurrection.
But this year, it occurs to me that we've focused on only part of the story. Easter Sunday isn't the end of the story, but the beginning.
What did Jesus say after his resurrection? "This is what is written: The Messiah will suffer and rise from the dead on the third day, and repentance for the forgiveness of sins will be preached… I am going to send you what my Father has promised; but stay in the city until you have been clothed with power from on high."
And so they waited. And they counted the days. And they prayed. For 50 days after Passover, they counted the days, until Shavuot arrived, the Festival of Weeks.
In the Jewish tradition, Shavuot is when God gave the Torah to Israel, and Israel became a nation, rather than just a bunch of refugee slaves from Egypt. And so Jews actually count the days between Pesach and Shavuot, and they pray each day, and wait for the fulfillment of the promise. Some Jews see this as a time of change, of personal development.
In the same way, Easter is not the climax of the story, but Pentecost. We are embarking on a period of self-discovery and personal change, during which God may have an opportunity to transform our lives. May we be sensitive to his direction.
Happy Easter!
-TimK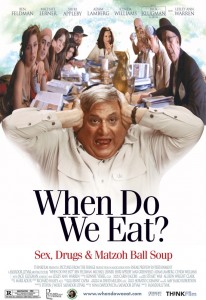 Tonight begins the first night of Passover. So I thought I might post some brief comments on some of my favorite lesser-known Jewish films.
And since it's Passover, let's start with When Do We Eat? (subtitle: Sex, Drugs & Matzoh Ball Soup), the story of a really dysfunctional and hilarious Passover seder, starring Michael Lerner, Leslie Ann Warren, Jack Klugman (one of the last films he appeared in), Meredith Scott Lynn, Shiri Appleby and others.
The Passover seder contains 15 steps, with eating the meal somewhere near the far end of those. (Hence the title of the film.) Even Ira Stuckman's "world's fastest seder" inspires hunger, as the family… Well, let's see…
Ira and Peggy haven't exchanged a tender moment since God knows when. Jennifer, the estranged half-sister, shows up with her lesbian lover. Grampa Artur, still living in fear of the Third Reich, is bitter at his son for forsaking the family business. Meanwhile, Ethan is desperately seeking spiritual fulfillment and so has recently taken up hasidism, Nikki finds her spirituality in her career as a sex surrogate, Zeke has slipped a tab of Ecstasy into his father's Mylanta, and everyone thinks Lionel is autistic. And it only gets better from there.
Woven throughout the story is the idea that joy drives out conflict. Which is true. As Ira's view softens, and he becomes less centered on himself, he starts to connect with his family. At first, everyone thinks it's just a drug-induced hallucination. (Whether or not it actually was is a questioned left unanswered at the end.) Then he actually begins to change, and the atmosphere around along with him.
A poignant reminder that if you can only find the joy in a situation, or even if you can just laugh, you'll be better able to repair your corner of this broken world we live in.
-TimK
Links and things that I've run across recently.
Another Skinny Dip in the Jury Pool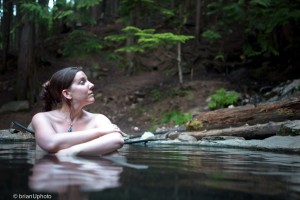 I'm sorry. I still haven't written up this story. There is a story behind it. A couple weeks ago, I served on a jury, for a short criminal trial, a case that should never have even been brought to trial.
You may be familiar with the classic scene in the prototypical courtroom TV drama. The jury is returning, after only having deliberated for an hour. The sympathetic defendant asks his attorney, "What does that mean? Is that good or bad?" The lawyer responds, "It's good if the verdict is 'not guilty.'"
The truth, as I discovered, is far simpler. When the jury returns after deliberating for only an hour, what that means is that the court bought them lunch, and it took them that long to finish eating.
Contrary to Popular Belief: Challenging Copyright Myths
When this post goes live, I'll likely be waiting in line at the courthouse. I'm scheduled for jury duty. They do this to me once every number of years. This'll be the fourth time I've been "called" to fulfill my "civic duty." But if I'm impaneled, it'll only have been the second time I'll have served on a jury. And no matter how it goes, I hope I'll at least get a good story out of it.
In the meantime, my Beloved and I have been overindulging via Netflix on Emergency!, which is an updated version of the 1970′s classic Chicago Fire— Wait. Stop. Reverse that.
Read the rest of this entry »
Links and things that I've run across recently.
Happy Valentine's Day!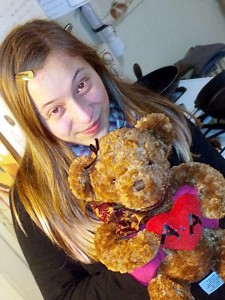 Look at this Valentine's bear that Abbie's boyfriend Anthony gave her.
Grr… He's showing me up.
Happy Ballantyne…
As it happens, this morning I listened to an interview with Sarah Ballantyne on the (back-episode of the) Livin' La Vida Low Carb Show podcast (from last July).
Sarah lost 120 pounds and eased a host of food-intolerance issues by giving up grains, eggs, and other foods, and sticking with a strict autoimmune-protocol Paleo diet. She talks about her story and some of the science behind her experiences with inflammation.
Will This Get Me Laid?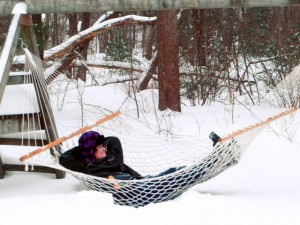 Now that the storm is passed, and we're all dug out—which is a whole other story, for another time—we can look back at the fun, the pain, and even the beauty Nemo left us.
The funnest part, of course—for many of us—was being bundled up safe at home, with plenty of supplies, while the cold world raged outside. Some of us lost power, unfortunately, at least for a period of time; and with power, heat.
Others, like my own brother and his wife, worked into the storm (and some of them, through the storm), in emergency-response and medical fields, and for that we thank them.
And after it was over, then came the basking and romping, and some great photo-taking. I've collected a number of photos my friends have posted.
Like this little fella (posted by one of my other sisters-in-law), waiting for another shovelful:
Read the rest of this entry »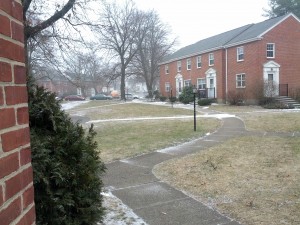 The bill has come due for the mild winter we had last year. And since Punxsutawney Phil (played by the classic actor Bill Murray) has predicted an early spring—which here in New England means snow, rain, sleet, hail, and 90-degree swelter, all within a 24-hour period… Since Phil has predicted an early spring, God has apparently decided to cram all the winter originally planned all into an 18-hour period.
Almost 35 years to the day (almost) since the Great Blizzard of '78. (Of course, that year, Phil did see his shadow. So clearly, Phil isn't always too accurate.)
Read the rest of this entry »
Links and things that I've run across recently.
What Else When the Power Goes Out?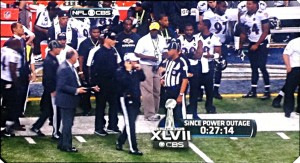 I suspect that there may be an unusual number of new birthdays between Halloween and Thanksgiving this year.
(Too subtle? Remember that the power went out for a half-hour during the Superbowl? Now try counting the number of months from the Superbowl—the beginning of February—until the beginning of November.)
Unfortunately, You Have to Be a Computer Geek to Get This Joke
Told my doctor I was idempotent.
Read the rest of this entry »
I stepped on the bathroom scale this morning, and it read 182 and change, for the fourth time in the last four days. If you recall, for most of last week my weight was hovering around 184, and I couldn't figure out why. I still don't know why; the best I can come up with is that I caught a cold on the 17th, and while I was sick, I was unable to lose weight (but there's no good proof of that).
In my writing projects, I commonly hit stagnation blockages of a similar sort. You'd think I'd be used to them by now.
However, after not making any progress for almost a week (more precisely, 6 days), to see my weight drop to 182.8, then to 182.6, then to 182.4…
I experienced a bout of acute joy.
Read the rest of this entry »