At our synagogue, we have yet to do a pirate-themed Purim spiel, inspired by Edward Kritzler's history of Jewish Pirates of the Caribbean. (And that is a true fact.)
Read the rest of this entry »
Therefore, here's a video of every conference call you've ever been in…
(Except for the one with the speakerphone that doesn't quite work right, and you can't understand anything anyone is saying.)
Dear God,
Just a quick note: I think your thermostat is broken. The temperature is supposed to be in the 40′s.
Sincerely,
Tim from New England
Or does God use a weather-control grid?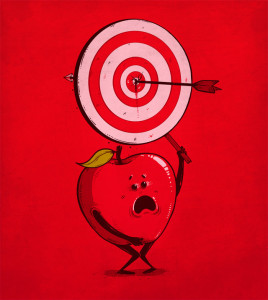 Yesterday, I discovered that it can be dangerous to shop at Target.
…wearing a red shirt.
I was walking along, minding my own business. I had been re-listening to season 1 of Gregg Taylor's character Martin Bracknell's radio play Black Jack Justice (one of my favorite latter-day online radio series). I had paused my smartphone's podcast player and removed my earbuds, and was poking through my email, when a guy walked up to me.
We stay-at-home dads see this video from a special perspective:
Working moms, do something special for your husband-homemaker today.
And everyone, have a wonderful Valentine's Day!
-TimK
Looks like somebody left a little pea on the toilet seat…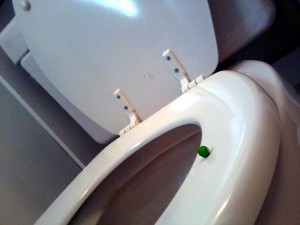 Have a great weekend!
-TimK
P.S. Photo courtesy my daughter, Abbie.
Links and things that I've run across recently.
… or not so recently.
Perl and other programming stuff
Some of what I've been doing during my absence from this blog, and some stories I hope to tell in more detail both here and on my software-development blog:
Tom Metro and I launched a new brand for our Perl project consulting: welcome to The Perl Shop.

I gave a talk on Perl 6 benchmarking, for our local Perl Mongers group, in December.

I also participated in the Dallas/Fort Worth Perl Mongers Winter Hackathon. I hope to write more about the experience, the reason I participated, and my data-deduplication solution, all on my SD blog.

In the interim, I also happened upon a phone interview with a local company looking for real developers to do advanced JavaScript stuff. I imagine it's probably a really nice place to work, but I was left with a less-than-competent impression based on the interviewers displayed programming skills. That's yet another story, but it's also how most companies do programmer interviews. Brief lesson: if you don't mind looking like an idiot, feel free to follow what all the other idiots are doing.
Matthew begins his gospel by breaking the rules.
It's not so much that he includes a boring genealogy that breaks the rules—although from a storytelling perspective, starting with a boring genealogy certainly breaks the storytelling rules. To the ancient Jews, genealogies were very important, and they pop up throughout the Bible.
Rather, it's the way that Matthew tells his genealogy that's likely to raise eyebrows.
For one thing, he names several women, which is definitely against the rules. The last was Bath-Sheba; King David murdered Uriah in order to steal her for himself. And in David's ancestry, he mentions Ruth, who was a Moabite. And before that, Rahab, the whore from Jericho. And before that, Tamar, the mother of Peretz and Zerach, of whom you may never have even heard.
Read the rest of this entry »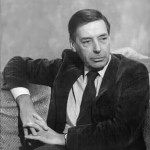 Today's Quote
The trouble with religious morality comes not from morality's being inescapably pure, but from religion's being incurably unintelligible.
(Bernard Williams)
Williams, Bernard. "God, Morality, and Prudence." Morality: An Introduction to Ethics. Cambridge: Cambridge UP, 1993. 72. Print.
I ran across this e-card on social media: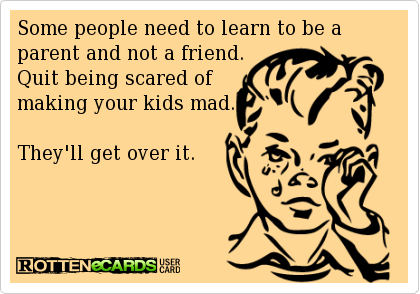 Maybe… But I also think it's more complicated than that. Our job as parents is to teach our kids how to be adults. So in every experience, we should be looking for the learning opportunity and how to make it real to our kids.
Read the rest of this entry »