I'm not sure exactly where I'm going with this blog site. I haven't posted much over the last year, but that's because I am a different person—in a sense—than I was in January 2014. I know I entitled this blog "Hope, Love, and Peace," and I still believe in those qualities. But I also believe in authenticity, and I am more comfortable in my own skin than I have ever felt before. I want to blog more. You're going to see a lot more of me—a lot more genuine me—probably a bit more edgy, and hopefully more inspiring. If you stick around, you might even witness me coming out some more. But you might not like it. I can't help that last part.
Kate Schell recently published a long list of modesty "rules" that girls have to deal with, especially in religious fundamentalist families. These messages teach girls to be ashamed of their bodies, ashamed of being women, ashamed of themselves.
Her series is about messages that we send to girls. Unfortunately, boys encounter similar rules—not rules of modesty, but rules nonetheless. We all encounter messages from people who think they know who we are and who we should be. And when gentle persuasion fails to persuade us to comply with their dogmatic view of reality, they turn to judgmentalism and suppression, and push fear and shame. As self-aware adults, we know to push back. But as children, we internalize these messages as emotional triggers, and they may saddle us for the rest of our lives.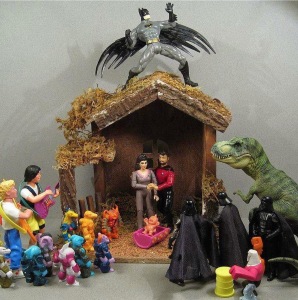 Earlier this year, I shared this funny nativity scene photo on my own Facebook wall (one of 150,000 or so who did), and was soundly thrashed (by someone who is no longer my Facebook friend). And what was supposed to be a cute, fun photo turned into a theological discussion.
I'm noticing that I could say some things with perfect impunity as a "Christian" (even if in name only), which as an atheist almost surely get a Bible verse thrown at me. Almost makes me sorry I came out.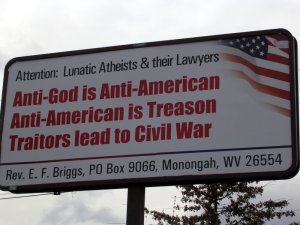 Ever since coming out atheist, I've noticed that people interact with me differently than they did before. And I interact with them differently.
As a result, I've found these extremely funny.
There's one kind of atheist problem, like that posed by the most Reverend E.F. Briggs. (Because when E.F. Briggs talks, people tune out.) E.F. Briggs of the slogan: "Anti-God is Anti-American / Anti-American is Treason / Traitors lead to Civil War." Apparently not believing in God is now a federal crime. Or at least sufficient cause for public lynching. On the other hand, who could ever feel truly threatened by a "lunatic atheist"? (A religious nut, that's who.)
That's not the kind of atheist problem I have in mind, though. I mean the kind that we normal atheists deal with everyday from our slightly-less-nutty religious culture.
I'll tell you from the start, this is going to be deeply offensive. If you're not an atheist, or you can't take people making crude jokes referencing your beliefs, please go do something else now. Maybe go watch this year's Christmas episode of Family Guy. Then you can come back here and these jokes will actually seem quite tame in comparison.
Or if you really want to know what it's like to be an atheist…
Read the rest of this entry »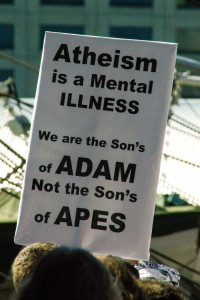 No one raised in a religious environment wants to come out atheist. Few people who grew up in the US would want to use that word. And when I finally told one of my close friends that I was an atheist, she said, "Oh no! You lost your faith?!" But after I explained exactly what I believed and why, her tone softened. "Oh, that's pretty much what I think, too."
Or as Julia Sweeney described it in her solo show Letting Go of God:
I think that my parents had been mildly disappointed when I'd said I didn't believe in God any more, but being an atheist was another thing altogether.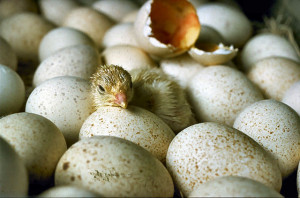 The last time I wrote to you, I was a Christian fundamentalist. Now, I'm not.
That's not quite true. The last time I wrote to you, I still gave a nod to Christian fundamentalism. Now, I do not.
In April, that house of cards collapsed. And while the fundamentalist dogma runs deep, I think you'll find I'm largely the same guy you knew, but hopefully new and improved.
This is my coming-out post.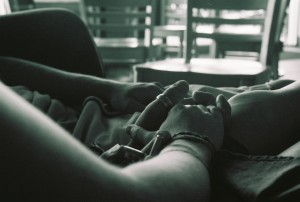 (This is part 5—and the last part in a while—in the series, "What I Want My Teenage Daughters to Know about Sex." Click here to read it from the beginning.)
We pick up this week with more myths about sex and relationships, especially that part about relationships.
Read the rest of this entry »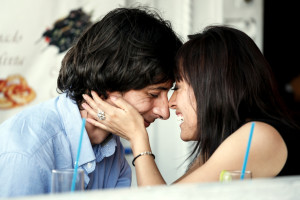 (This is part 4 in my series, "What I Want My Teenage Daughters to Know about Sex." Click here to read it from the beginning.)
In the words of psychologist David Ley, "many of our beliefs about sexuality have been based on myths and subjective fears."
Indeed, numerous myths about sex and relationships persistently circulate in religion and pop culture, and you've been exposed to both.
Here are some of the more significant myths that I've culled from my research. Unfortunately, it's a very long list. I apologize for that, but I didn't make up these myths; I'm just answering them. I've divided this list up into two parts. Next week, I'll run part 2. Today, I want to start with this interesting tidbit, which almost sounds plausible…
Read the rest of this entry »
"Re had been riding her dirt bike without a helmet, accelerating too fast, when she lost control and ran headlong into a tree. She had been killed instantly. And I had been out, almost losing my virginity, when the call had come in."
That last sentence is a lie.
When I originally wrote it, I did not mean it to be a lie. I did not believe it was a lie. But now, with the benefit of hindsight, I believe I was misleading you.
In Love through the Eyes of an Idiot, I tell the story of my whirlwind affair with Tracy (not her real name). If you read that story, you might get the sense that she was a sex-crazed, skin-deep, mixed-up slut, who would have destroyed my life if I had let her get too close. The truth is that I probably would have destroyed her life, had she let me get too close.
I'm still a little sad that she did not.
Read the rest of this entry »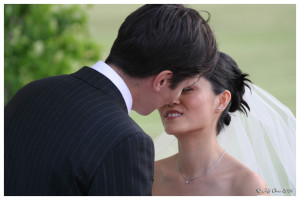 (This is part 3 in my series, "What I Want My Teenage Daughters to Know about Sex." Click here to read it from the beginning.)
Yes, you heard me right: Getting married has nothing to do with getting pregnant, and getting pregnant has only a passing connection to sex.
You might think then that I want you to have wanton intercourse with boys far and wide. And it is true that some people do just that. And some of them say they're happy with that lifestyle. And I believe them. (Many of them also say that they're unhappy about the way society demonizes them— but more about that next week.)
But that's not exactly what I said. What I said was: much of what society has told you about marriage and teen pregnancy is misinformation, and I don't want you to rely on it.
However, sex does go along with marriage.
Read the rest of this entry »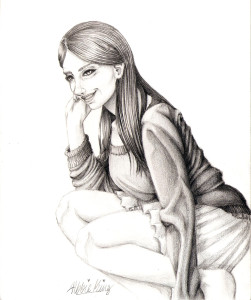 Almost 5 years ago, I posted some of my Little One Abbie's artwork. Now that she's a full-fledged high-schooler, calling her "Little One" feels a little creepy, and reminds me too much of Lwaxana Troi. (But I still sometimes do it anyway.)
Anyhoo, in the intervening years, she's been posting lots of stuff on her page at DeviantArt. And so I figured it was time for an update. And so I sorted through some of her latest stuff, and picked out some of my favorites, and asked if that would be okay with her. And it was. And so here it is.
Read the rest of this entry »