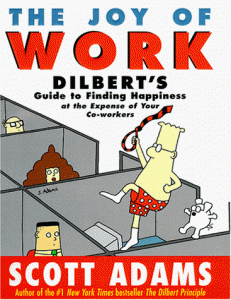 Every time I drove down Route 3A through Burlington, MA, I'd see a huge storefront with the words "Used Book Superstore" posted over it. I always wanted to peek inside. I mean, a used book superstore? Who ever heard of such a thing? There are large book retailers, like Barnes & Noble. There are smaller, used book stores, like Annie's Book Stop, specializing in a narrow segment of books. (In the case of Annie's, they specialize in modern, fast-moving, mass-market paperback fiction.) But how do you combine the two? How do you make a used-book superstore work?
So I always wanted to peek inside, see what this mutant retail outlet was all about. But I never found time. Until a couple weeks ago, I felt restless, and I remembered the Used Book Superstore. And I spent way more time than I intended, browsing through a massive spread of titles, all cost-effective and pre-read. I even found a couple of Holly Lisle's titles, which I naturally snatched up to add to my collection. I found a copy of the complete X-Files Book of the Unexplained, which because it was "paperback," only cost $1.99, all 688 pages of it.
But one of the more apropos selections of the day turned out to be Scott Adam's The Joy of Work: Dilbert's Guide to Finding Happiness at the Expense of Your Co-Workers.
Now, I haven't worked in a cubicle for a long time, but this book is still significant to me, because I finally understand how much cubicle workers interrelate like baboons. (Seriously, no joke.) I first noticed the connection while watching a National Geographic video about stress, in which researcher Robert Sapolsky observes and examines baboons in order to understand stress in human society. And I finally understood why I hated corporate politics.
So The Joy of Work, with Scott Adams's typical hilarity, builds on that understanding. From a documentary perspective. It's all part of my work as an author, exploring the human psyche. (But that's a post for a different day.)
Today's teaser, from page 199 (randomly selected by Random.org) of The Joy of Work: Dilbert's Guide to Finding Happiness at the Expense of Your Co-Workers:
If you start with a fresh and inherently funny situation, you're halfway home. Here are some topics from the corporate world that make you laugh before the joke is added:

Naturally Funny Work Topics

Teamwork
Employee of the Week
Cubicles
ISO 9000
Teaser Tuesdays is a weekly bookish meme, hosted by MizB of Should Be Reading. Anyone can play along! Just follow the directions at the "Teaser Tuesdays" post.