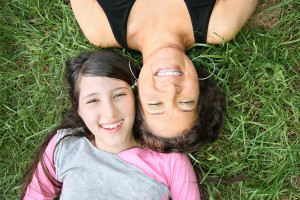 (No post yesterday, because I was still on Easter vacation. So I thought now might be a good time to start sifting through the backlog of cool quotes I've been collecting.)
We often perceive single-parent families as abnormal, dysfunctional, deficient, dirty, indecent, cursed, doomed to failure. But it doesn't have to be that way.
In the words of Pamela Slim, "As the child of an amazing single mom, I can say wholeheartedly that a home filled with love is not broken. By definition, it is whole, powerful and holy."
The reality is more complicated than our prejudices. Life is complicated, and this is not an exception to life.
Check out Pam's latest book, Body of Work: Finding the Thread That Ties Your Story Together.
-TimK
Did you enjoy this post? Why not leave a comment below and continue the conversation, or subscribe to my feed and get articles like this delivered automatically to your feed reader.